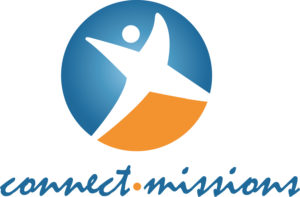 Christ
Jesus Christ, the Son of God, came to earth, lived among us, died on the cross for our sins, and three days later raised from the dead so that all people might be connected in a personal relationship with God (John 3:16). Growing closer to Christ and helping others to do so is the primary passion of Connect Missions.
His Church
Christ created the Church to represent Him on Earth. For nearly 2000 years this living organism, Christ's Body, has been the vehicle through which God has worked to proclaim the good news of Jesus Christ. At Connect Missions, we love the Church and are passionate about promoting and working alongside it as it continues to carry out Christ's Mission in the world (1 Corinthians 12:12-31).
His Mission
Christ's mission is today, as it was when he left His disciples, to go into all the world and make disciples (Matthew 28:18-20). His desire is that all might come into a relationship with Him. Christ came to seek and save the lost (Luke 19:10). With Christ as our example, Connect Missions' passion is to go out and seek after those who need Christ and help bring them into a relationship with Him.